Greetings to all Geotechpedia's fans!
First I would like to thank all of you for making Geotechpedia one of the most popular sites on the online world of geotechnical engineering. We have our google analytics reports continuously improving to prove that!
Your ideas and needs led us to add new sections in our site such as geotechnical links. In this category many relevant links can be found categorized as Geotechnical associations, organizations, forums, blogs etc. 

Considering that the internet world changes daily, we continue to evolve this portal adjusting to all new trends.
As many of you probably have already observed there is also a Geotechnical News category, updated daily. News around the world concerning geotechnical and geological subjects are always popping up! 

In some cases things are hopeful and innovative such as construction news, advanced knowledge, awards, contests and conferences and in others, natural hazards and disasters test our human limits as engineers and scientists. Geotechpedia makes an effort to daily categorize the most interesting news providing you with the latest knowledge.
Another fact is that we live in a mobile technology era. Keeping in mind that a great number of people use their mobile devices to search and stay informed, Geotechpedia is now optimized as a mobile friendly geotechnical portal.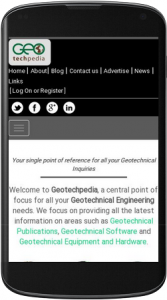 Last but not least there is now advertising space available on Geotechpedia to all relevant companies that want to reach a worldwide geotechnical audience. Software, equipment and construction company banners and links can be prominently displayed. We created a user friendly ad platform, since you can place your ad easily in 3 steps and also you can track your ad's visibility with real time click and impressions reports.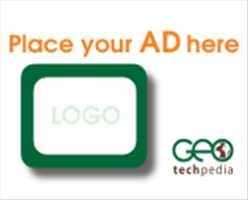 It is interesting to observe that the majority of people surfing in Geotechpedia are coming from countries well advanced in geotechnical engineering such as US, UK, Canada, Australia, Germany and Italy, but also from countries that nowadays manifest an impressive development in geotechnical engineering works such as India, Brazil, Indonesia, Turkey and China (source: google analytics). Another impressive feature is that Geotechpedia users browse through many pages of the site, staying engaged for a long time.
This shows that you find us interesting!
Considering that Geotechpedia project runs parallel to our geotechnical design work, your great response encourages us to keep going!
Thank you!