Geotechpedia enters 2014 with the ambition to provide more geotechnical information and contribute to the geosociety with interesting and valuable publication links, software from the industry and equipment used in the sector.
Geotechpedia now has an updated look and feel more appropriate for today's web. We hope we can make your experience more efficient and pleasurable at the same time while we save you precious time when searching for geotechnical information.
Register with Geotechpedia, and become a member of it's online geotechnical community. It is very easy and safe, since it uses open ID. Geotechpedia does not request that you create yet one more password and will not store any.
By Registering you can rate all geotechnical information items provided in the site, you can review papers, software or equipment and you can add items in your favorite section.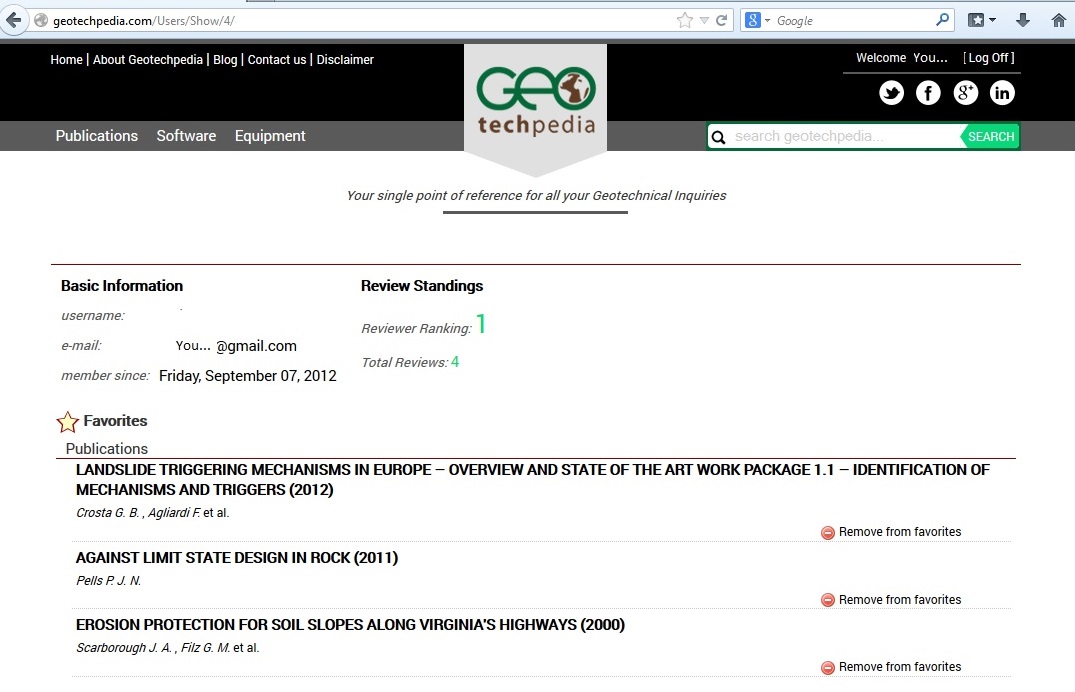 Help others with your knowledge to get faster incite in our provided geotechnical information. Access your favorite items, review etc just by clicking on your user name in the top of the page
Geotechpedia and Geosysta wish you all a happy and productive new year.